The House
So I finally got more work done on this. So here's a bit of info about the project I'm working on (not really solo either).
It's an entire house. The whole thing is laid out, and this is what I have done so far.
Layout
Walls/Floor/Ceiling
Doors
Floorboards
Windows
Electrical outlets
Heat vents
Light switches
Kitchen Cabinets
Bed
That's about it. I'm trying to finish off one room at a time. But I went ahead and did the bed from the bedroom anyway. Soon, I'll have the fridge, sink, and stove done.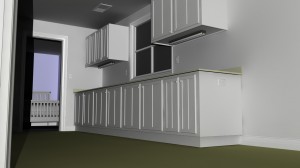 Plants are doing well. Tomorrow I'll also have a big update on them.